Why partner with us?
Smarter Travel LIVE 2016 is the UK's biggest sustainable transport event, attracting over 550 delegates in 2015, and over 700 expected in 2016.
We offer an event partnership arrangement which would help create a strong association between your organisation and the issues that will be discussed at Smarter Travel Live! 2016. This is the biggest sustainable transport event in the industry and a collaboration as events partners is mutually beneficial. It will raise your profile whilst helping to promote Smarter Travel Live! 2016 to your networks.
Landor LINKS provide:
Your organisation listed as 'Event Partner' on website and all associated marketing materials (logo and listing, where available)

Logo and organisation listing on website and in conference show guide

One free delegate place

30% discount on delegate bookings for your members (if agreeable, unique discount code to be provided)

Promotion of your partnership advertised across all our media channels, including print, online and social media
In exchange for this package, Landor LINKS ask that you provide:
Smarter Travel LIVE! 2016 included in your events listing on your website and newsletter

Banner or button advertisement for Smarter Travel LIVE on your website's homepage

Three emails between now and the event to your members across your network promoting the special 30% discount to your members

Promotion via social media, including Twitter and LinkedIn, referencing #smartertravellive

An opportunity to post a press release about the conference on your website and/or newsletter
All partnerships are open to negotiation. Please contact for more information.
Apply now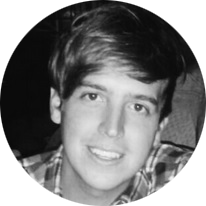 Contact
Benjamin Davies

020 7091 7895
Smarter Travel LIVE! 2016 will focus on the developing synergies between smarter and more sustainable travel and the rapidly evolving Intelligent Mobility sector. This is the must-attend event for planners and decision-makers at local and central government to meet with innovators and experts from the ITS and automotive sectors to discuss how new technologies shape the future of travel in our towns and cities.

The Department for Transport is pleased to support Smarter Travel 2016. The conference is a valuable event for anyone involved in sustainable transport and demonstrates the fantastic work taking place across the UK, towards smarter, tech-savvy transport planning that meets the demands of modern society
Graham Pendlebury, Director of Local Transport, Department for Transport